Why are Businesses Experiencing a Digital Transformation?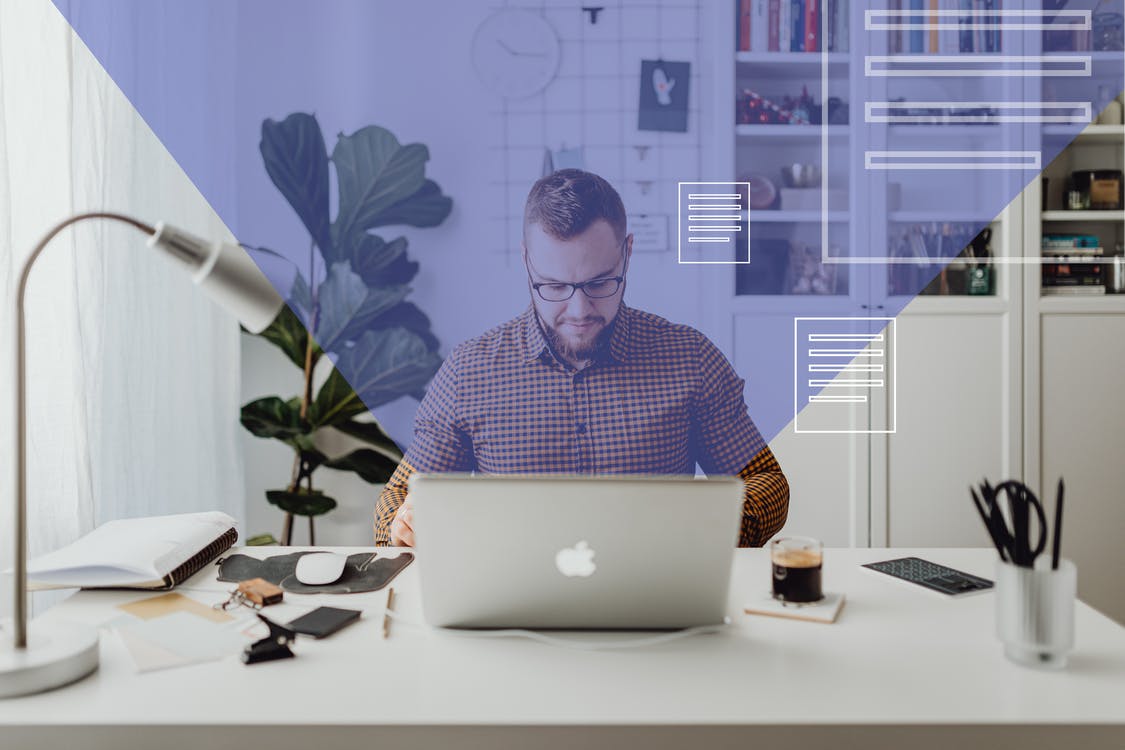 For quite some time, doing business as usual was sufficient but that is no longer enough. We have transitioned from using paper records to spreadsheets and from there towards Business Intelligence in a matter of years. Organisations are rethinking ways of conducting business with the integration of technology to optimise their every function like never before. What changed?

With performance reaching excellence, right now may be the central point of the raging tornado of innovation fuelled by one buzzword "digital transformation". Mobilization, augmentation, disintermediation, automation are just parts of the jigsaw puzzle we call "digital transformation" that has changed the way we work. Businesses have evolved to rely on digital processes and procedures as time has passed. Organizations have had to change to integrate digital technology in everything, from communication with coworkers to engaging with consumers all around the world. What is causing this? This article will give you a brief overview of the what, how and why of businesses experiencing a digital transformation. The following questions will be addressed to provide you with a more comprehensive introduction to digital transformation.
What is Digital Transformation?
Why are Businesses Experiencing a Digital Transformation?
How to Implement Digital Transformation to Improve Business Outcomes?
What is Digital Transformation?
The inclusion of digital technology in every functional area of an organization is referred to as digital transformation. Organizations invest in digital transformation to effectively support and serve their employees and consumers and therefore increase their competitiveness. Digital business transformation isn't just limited to upgrading your IT; rather it encompasses and impacts many elements of how a firm operates, including internal procedures, organizational culture, customer experience, and more.

Technology and digital applications, on the other hand, have penetrated every functional department and industry; from banking to management. Technology enables firms to perform their functions in a more timely and effective manner. When done correctly, digital transformation enhances the customer experience, boosts revenue, strengthens security, and lowers expenses.
Why are Businesses Experiencing Digital Transformation?
To have a Digital Existence
Nobody disagrees that brand awareness is possibly the most essential component of a flourishing business. Businesses no longer have to depend on geographical proximity to gain more clientele. The digital arena is the ideal platform for increasing brand recognition and global expansion. After all, if your company isn't online, people won't be able to discover it, and clients won't know you exist and won't be able to contact you either physically or digitally. This is exactly why one of the first steps that businesses take in their digital transformation journey is to launch their own website.
To Cater to Customer Needs Better
Consumers have more options than ever before. Businesses are discovering that competing only on product and cost is no longer a point of differentiation in their pursuit of loyal consumers. Therefore companies must be able to provide good, one-of-a-kind, yet consistent experiences to fulfil consumer needs, regardless of the channel via which the customer enters. With so many businesses competing for customer experience, it may be difficult to stay ahead of the pack. One way many businesses may do this is by embracing digital transformation. Shifting consumer habits is causing a change in behaviour and demand to move towards options such as Digital health solutions, Edutech, digital marketing, CRM software, intelligent transport systems, e-banking and fin-tech solutions. As customers want greater convenience and service the applications should be simple enough for customers to use right away. Today's emphasis is on service and convenience, where only businesses that provide these benefits will prevail.
It has previously been established how vital it is for businesses to satisfy consumer requirements; nevertheless, with nearly all markets experiencing fierce competition, keeping competitive through simplifying processes and minimizing costs is critical for firms to survive. This has been made easy thanks to new technological solutions and thus has had a significant influence on how businesses function. The introduction of AI and machine learning is allowing businesses to complete critical tasks more effectively in terms of precision, product delivery, distribution while simultaneously cutting costs. With the help of digital transformation, businesses are finding new ways to work with minimum mistakes, cutting time and level workload in ways that were impossible before.
To Adapt and Evolve Towards Efficiency
The global Pandemic has taught the world an important message. Companies must become flexible, which means they must be able to embrace change without losing sight of their primary mission. Companies from all around the world may now compete by reaching out to clients regardless of their location. Cross-border trading via digital platforms is no longer a foreign concept therefore there's a growing need to move away from rigid business plans to implementing new business models and modifying internal processes is a must to survive.
How to implement digital transformation to improve business outcomes?
Here's how you can integrate technology to deliver value to your business and customers. Most organizations seek the help of software development companies. You can also partner with ZAPTA Technologies which is a global software design and development organization to ensure your digital transformation journey goes smoothly.
Software Design and Development
Software design and development are both critical necessities for companies that are embarking on the journey of digital transformation. ZAPTA Technologies offers all kinds of Software Design and Development Services that deliver consistent and high-quality outcomes. At ZAPTA software house, software engineers identify your strategic goals first, design best user experience applications and then start the development process to ensure that the software assists your business in achieving those milestones.
AI/ML and Business Intelligence (BI)
Adopting analytics software has been a key endeavour for organizations experiencing a digital transformation with AI/ML and BI empowered business solutions are the most common analytics tools used by digitally advanced organizations. These BI solutions aid in the visibility of a company's data. Employees can make better-informed decisions and have a greater effect on the organization if they can view and comprehend business data. Additionally, advanced algorithmic approaches of artificial intelligence and machine learning can increase the productivity of the business which results in an enhanced consumer experience. It's very useful in predictions, classifications and decision making for business strategies.
Easy to Use Web and Digital Applications
If you don't have a sophisticated website and an interactive mobile application, it is easy for your customers to forget about you. Any company that controls a digital platform, whether it's a website, SaaS platform or mobile application the user interface and design are crucial to ensure customer adoption. With rising customer expectations, digital applications have become the de facto method of communicating with customers. ZAPTA Technologies is a web development and mobile app development software house that can make your worries go away by implementing cutting edge technology that not only enhances design but the ease of use for your clients and employees.